Friends for Learning - Idaho Falls
FFL is an educational venture enjoyed by people age 50 and over. This venture is for those who wish to stimulate their thinking and expand their knowledge.
Idaho State University continues to monitor the COVID-19 outbreak, and the safety and well-being of our entire campus community, including visitors, is our top priority. The University is strictly following guidelines issued by the Centers for Disease Control and state and local public health officials. Due to these guidelines, remaining FFL Spring 2020 courses for Spring 2020 have been cancelled. Please contact CEWT at 208-282-3372 if you have any questions or need additional information.
Need help with online registration? Click Here more information.


FFL Mission Statement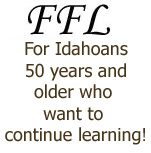 "The purpose of Friends for Learning is to provide, at minimal cost, activities, special events, and opportunities for study for retired and semi-retired people who want to continue their intellectual growth and enjoy being part of a like-minded community".

Program Information
FFL Membership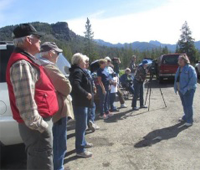 Friends for Learning is for those 50 years of age and older who wish to stimulate their thinking and expand their knowledge.
How to Register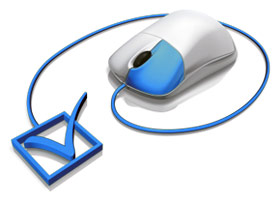 ---
Friends for Learning - Idaho Falls

FRIENDS FOR LEARNING - Idaho Falls

While FFL is under the guidance of the ISU Office of Continuing Education, its membership is an entity with a purpose and an identity of its own. FFL is associated with the Elderhostel Institute Network, an organization that began in 1988.

Learn More

Learning Doesn't Stop
It's A Lifelong Adventure




Join with friends in your quest to learn new things, stay fit and keep engaged! Learning doesn't stop, it's a lifelong adventure!