 Ignite Their Future - Summer Camps
Registration is now closed for 2022. Thanks for another fun year! Check back in early 2023 for new summer camp details.
Please login or create a new profile to be notified when a new section becomes available.
Are you looking for a fun in-person STEM-related summer camp for your child? This is the perfect way to ignite a child's passion for STEM with exciting hands-on activities. Come have them learn, build, and play! Students have the opportunity to choose from different tracks, compete for prizes, and show their families what they did at camp.
---
Camp Details
Dates: June 13-17 and June 21-24

Time: 8 a.m. drop-off, 12 p.m. pick-up.
Location: ESTEC (Map - Bldg. 49), ISU Campus, Pocatello.
Online registration will remain open until a week before the start date to allow for supplies to be on site. Please call our office at (208) 282-3372 after that time for available options.
Students entering grades 6th through 8th in the fall are eligible to register for the middle school camps. Students entering grades 9th through 12th in the fall are eligible to register for the high school camps.
How to Register: Parents, begin enrollment from this page by pressing the registration tab above, then press enroll. Please create a new profile for yourself to complete camp registration. On the payment selection screen, please use the "Change Attendee" option to provide the name of your child who will attend. Call (208) 282-3372 to register by phone.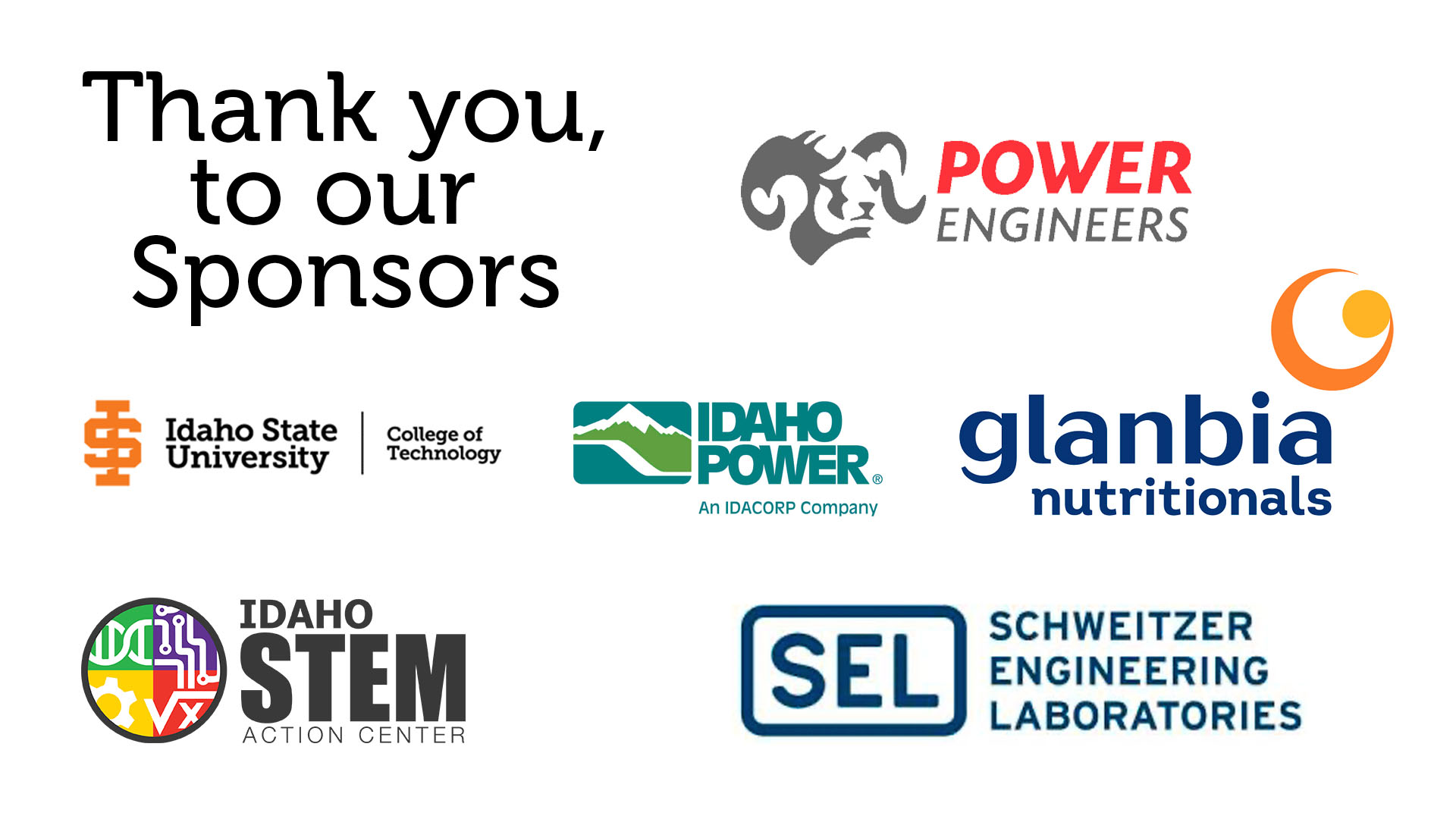 ---
Ignite Their Future 2022
---
No previous knowledge or experience required for our beginner camps. Full dates and times are listed through the registration tab above.
Camp Title (6th-8th grades)

Description

Section

Hours

Start


Total Fee

EVO Ozobots (6th-8th grades)

1

20

6/13 @ 8a

$125

Build Rockets! (6th-8th grades)

2

20

6/13 @ 8a

$75

Exploring Health Occupations (6th-12th grades)

3

20

6/13 @ 8a

$75

Build and Program LEGO EV3 Robots with LiveWire Robotics Team (6th-8th grades)

4

16

6/21 @ 8a

$125

Radiation Detectives (6th-8th grades)

5

16

6/21 @ 8a

$50

Camp Title (9th-12th grades)

Description

Section

Hours

Start


Total Fee

Breadboard Power Supply (9th-12th grades)

6

20

6/13 @ 8a

$75

Build a Go-Kart (9th-12th grades)

7

20

6/13 @ 8a

$125

Into to Computerized Machining (9th-12th grades)

8

20

6/13 @ 8a

$75

Intro to Python Programming (9th-12th grades)

9

20

6/13 @ 8a

$50

Exploring Health Occupations (6th-12th grades)

3

20

6/13 @ 8a

$75