Safety Fest - Call for Instructors



Safety Fest of the Great Northwest Pocatello (May 10-12, 2022) is an annual training event that offers FREE safety and health training courses to workers, supervisors, and managers of all levels. We offer this benefit to the community to provide safety and health training in an effort to help reduce fatalities, injuries, and illnesses. We focus on keeping this training free so that local small businesses with minimal or non-existent training budgets never have to suffer when it comes to safety training.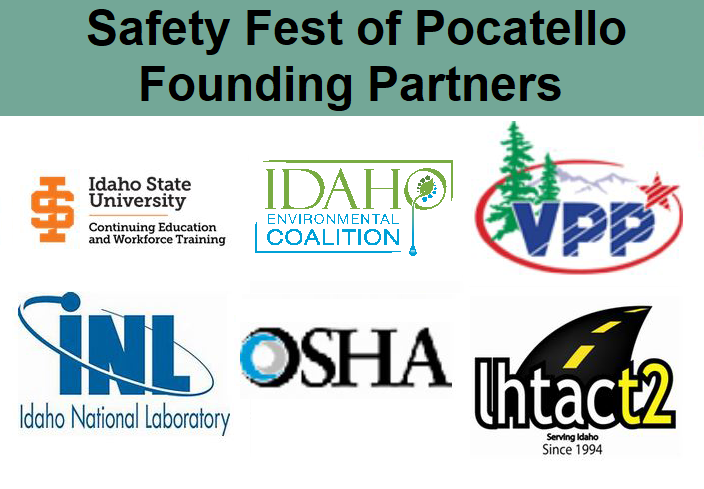 As always, we could not do this event without all of the support and contributions from our Founding Partners, Community Partners, Sponsors, Vendors, Instructors, and all our volunteers.
Idaho State University will host the 2022 Safety Fest of Pocatello for the first time. With Covid-19, we have missed the opportunity to deliver this conference in person. Safety Fest is offered at no-charge to participants. We appreciate you willingness to volunteer and bring these valuable classes to our region.
Please complete the form below to submit your course proposal. If you have more than one class, please complete the form again. We will be contacting you soon to follow-up. If you have questions in advance, please contact Shirley Hockett at 208-282-2789.
Please remember there are no sales on site.
Class proposal deadline, April 1, 2022.

---