Safety Fest of the Great Northwest Pocatello



Please visit the official site for additional details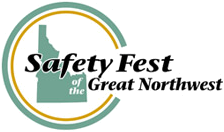 POSTPONED – 3/16/2020 Today we made the difficult decision to postpone the Pocatello Safety Fest scheduled for April 14-16, 2020. We are doing this at the recent recommendations to enhance the health and safety of the community, minimizing the spread COVID-19 (Coronavirus).
As you know from past Safety Fest events, the health and safety of our community is the top priority. We are looking at rescheduling the event in October 2020. More decisions will be made and more communication will come in the coming months. These measures are being taken out of an abundance of caution, hoping to helping slow the transmission of COVID-19, keeping our community safe and healthy.
Thank you for understanding and your support. Please pass this message along to others in your organization who it effects. If you have not already done so, click HERE to opt-in to our email list and stay up-to-date on this event.
---
2020 will be our 11th year
Safety Fest of the Great Northwest Pocatello is an annual training event that offers over 40 FREE safety and health training courses to workers, supervisors, and managers of all levels. We offer this benefit to the community to provides safety and health training in an effort to help reduce fatalities, injuries and illnesses. We focus on keeping these trainings free so that local small businesses with minimal or non-existent training budgets never have to suffer when it comes to safety training.
The Pocatello Safety Fest event is scheduled for April 14-16, 2020 and will include a vendor show on April 14th and 15th. New – Thursday Demonstration (Demo) Day! To best utilize the vendor area at the hotel we are offering an option for vendors to display on Thursday from 7:30 am to 1 pm. We want the focus on Thursday to be about demonstrations, simulations and hands-on activities. Safety Fest is an annual training event that offers over 40 free safety and health training to workers, supervisors, and managers of all levels.

Event: April 14-16, 2020
Registration: Will begin February 19, 2020 at 8:00 am
Location
Red Lion Hotel Conference Center – 1555 Pocatello Creek Road, Pocatello, ID 83201
Who's invited to attend
The Construction, General and Transportation Industries; highway jurisdictions, contractors and construction personnel; any business requiring safety related training. As well as anyone who desires to improve the safety performance of their business/agency.
Cost
$0.00—all sessions are FREE
How to Register
Please visit the official site to register

Hosts
LHTAC T2 Center; AECOM; OSHA; FHWA; ITD; Idaho State University; Fluor Idaho.
Trade Show
Tuesday & Wednesday.
20+ vendor booths will be available at $300.00 each; call for information. You cannot register on-line, please contact Dawn Christensen, contact information below.
Sponsors
Want to be a part of keeping this valuable training free to our front line workers?
Contact:
Local Highway Technical Assistance Council
3300 Grace St.
Boise, ID 83703
Office Phone: 208-344-0565