Margaret Kennelly, FFL Past President
Visit: Friends for Learning - Idaho Falls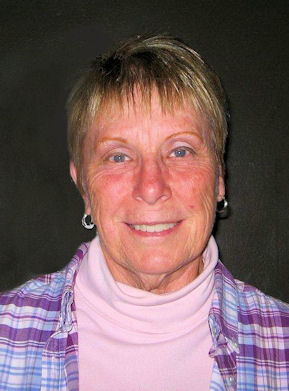 After raising four children; 27 years of teaching English, reading, and theatre arts to junior high and high school students; six months teaching English in Kenya and a year teaching English in China I can say I have retired to a new way of life.

Eighteen years on a farm/ranch in Shelley and Bone Idaho, two years at Ricks College, now BYU Idaho, and two years at BYU Provo I earned a BA in Theatre Arts and English. After a year of secretarial work my mother found me a job teaching at the high school I had attended, and my teaching career began.

Four years later I was married and living in Hawaii, a year and a half later we moved to Connecticut for three years. We left Connecticut to return to Idaho Falls to settle in and create a life for our family. When the children started school I decided to go back to teaching. After several years I decided to work with a company to take students to historical cites all over Europe.

Twenty some years after returning to Idaho Falls the kids and husband were out of the home and I decided to visit Kenya where my brother set up an opportunity for me to teach school in the little town where he was working. All I can say is "WOW" what a fantastic opportunity.

After being home only a few months one of my friends said she was going to BYU Provo to check into a program that sent people to teach classes to university students in China. A short time later I was on my way to teach a year in China.

Now I am looking forward to another adventure as President of Friends for Learning. This organization provides a wonderful opportunity to extending learning opportunities for those of us over 50. I am happy to have this opportunity to serve you.