AHA Heartcode BLS Provider CPR - Online Blended Learning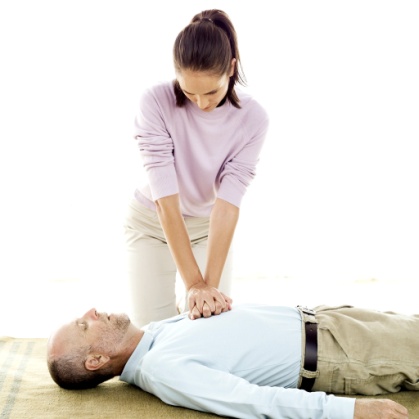 Heartcode BLS Provider CPR is an online blended learning course option ideal for students recertifying or with a previous CPR background. Students will be emailed a 'key' to access the online course. After completing the online portion, students attend a structured BLS Hands-On Session with an AHA Instructor. Students will need to present the course certificate to the instructor at the two-hour hands-on session. Hands-on Session: 2 Hours Fee: $65 (includes an online course, hands-on session with AHA instructor, and certification card)
The online portion must be completed and the student will need to present the course certificate to the instructor at the two-hour hands-on session.
Important Information: Students will be sent an email within 2 business days of enrollment with instructions for accessing and completing the online portion of the course. To allow time to complete the online component prior to the in-person session, the deadline for enrollment in this course is 3 business days before the in-person session.
Students who withdraw from the course after the online access instructions are mailed out may only receive a refund minus the cost of the online component, which is $28.50.
Online learning portion of class: 3 Hours, Hands-on Session: 2 Hours