Community Health Worker Advanced Course (CHW Advanced)
The Community Health Worker Advanced course expands student's knowledge and skills and offers experiential learning through community or clinical tracks with a rotation at a preceptor site. This course must be taken after The Community Health Worker Core Course has been completed. The 13-week core course consists of 48 hours of blended, live-online and asynchronous training, and 48 Clinical hours.

CHW Advanced courses are offered in a hybrid online web-based classroom. The class will meet in live online classroom three times during the thirteen weeks; evenings, 6pm-9pm—on the first night of class, with the remaining 2 sessions announced during the first class. Weeks 2-6, 8-12, students will be working asynchronous (self-paced) and will also be required to choose from 25+ available asynchronous Health Specific Modules and must complete five new modules by end of class. This course will also consist of 48 clinical hours that can run simultaneously.

---
Community health workers are a vital component of the state and national public health and health care workforce. "Community Health Worker" is an umbrella term for a number of different job titles, including community health advocates, outreach educators, peer leaders, promotores de salud, doulas, and patient navigators. For many decades, CHWs have made significant contributions to community-based health promotion, disease prevention and maternal child health support. They have also improved the rate of health insurance coverage for underserved communities and individuals. CHWs improve access to and increase utilization of primary health care, reduce costs of care, improve quality of care, and reduce health disparities.
For more information about this training curriculum, contact the Department of Community and Public Health at Idaho State University, chw@isu.edu or call (208) 282-2729 or visit the website at: isu.edu/chw/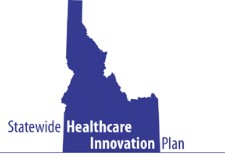 Idaho State University, in collaboration with the Idaho Statewide Healthcare Innovation Plan (SHIP) project originally developed this training. ISU is continuing to offer this training for those interested in becoming Community Health Workers. Interested applicants are not required to apply and become students at ISU in order to take the training.